The PIERDEKOR mosaic is a product made up of specially selected marbles from around the world. More than 70 marbles are used to obtain incomparable contrasts, nuances and harmonies. Another feature of this mosaic is the exceptional design of the backgrounds and borders. The craftsmanship of this house in Istanbul, whose workshops are in Anatolia, demands perfect assembly methods, in the purest oriental tradition.
The mastery of the cut of the stones is such that the pieces of 1×1 mm. they come to constitute friezes: an art inspired by oriental wealth; the result is a micro mosaic hitherto unmatched in the world.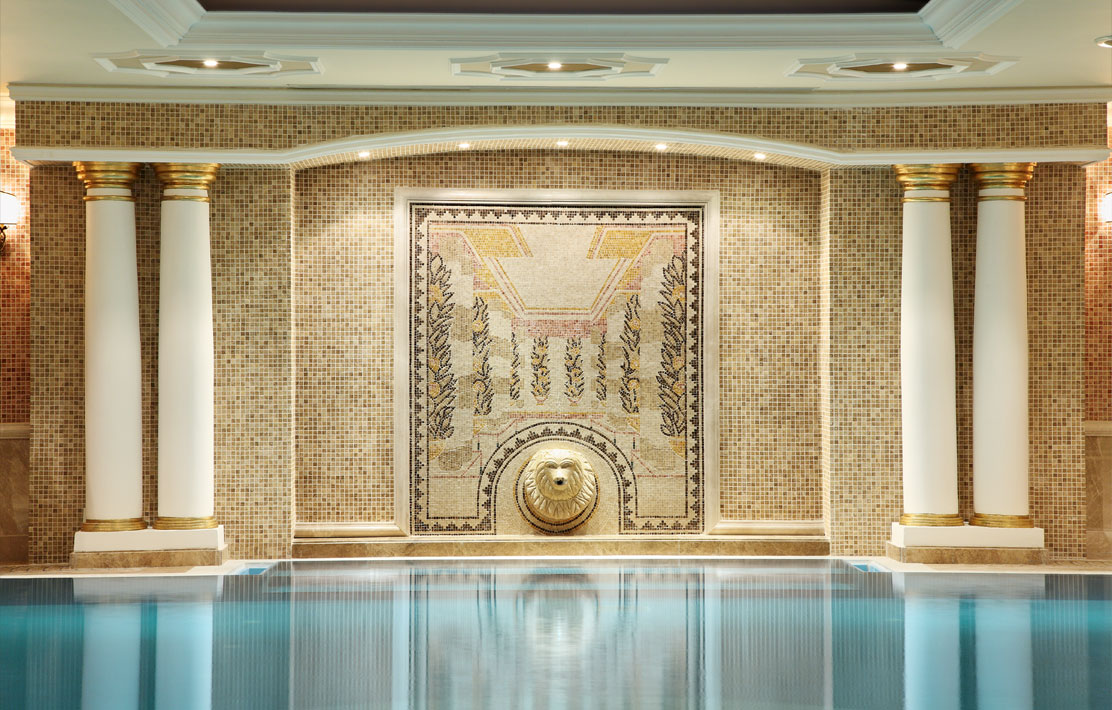 The funds or bases include pieces of 1×1, 1.5×1, 5, 5×5 cm. and the "patterns" (assembly of pieces of different sizes and colors to form a design) are stuck in a fiberglass mesh of approximately 30×30 cm.
The assembly is studied so that the meshes of 30×30 cm. they always come together to form a single piece.
The valances have several dimensions: variable according to their design, which are also mounted on a mesh, so that they are perfectly joined without joints and come with their angle pieces and studs.
All the production is available in polished (bright) and aged (matte), but the art of this mosaic stands out in the aged finish, which also corresponds to the current trend.
The placement is identical to that of a traditional tile. Simply use a liquid cement to put the small dice together. It can also be placed on concave or convex surfaces. The mosaic perfectly adopts the relief of the support, which constitutes a considerable decorative advantage.
The maintenance is identical to that of marble.
PIERDEKOR has a stock of more than 80 different references, which are delivered in 8 days, whatever the amount. Our main clients are tile shops, bathroom and kitchen professionals, all of high-end; but also interior decorators and architects.
All the products are perfectly packed in cartons and protected with poly styrene, each plate is separated by a film. The cartons are placed in wooden boxes and travel, in this way, perfectly protected.