One outstanding product from our mosaic catalogue is: The Random Brick, which is an ideal product to do vertical forms on the wall. Once finished and seen the result you will love it because of its beauty in the architecture with the natural stones.
We perceive in wall mosaic something extraordinary, the form of the pieces create a symmetrical carpet and we can´t see unions between one stone from another. Our eyes can´t believe it but it´s true that's why in Pierdekor we bet on it.
Ramdom Brick Multit, offer you the possibility to design mosaics in different colors and compositions. We have it available in our deluxe outlet with a fantastic price. It´s ideal for homes, hotels, public buildings and more. Recently we build a hotel hall using this material.
The mosaic designed for RANDOM BRICK MULTI T with different colors and compositions is available in our deluxe outlet, with a fantastic price. It is ideal for houses, restaurants, public buildings, and hotels. Recently, we have built a Hotel hall in Madrid using this material. Here, it is the photo.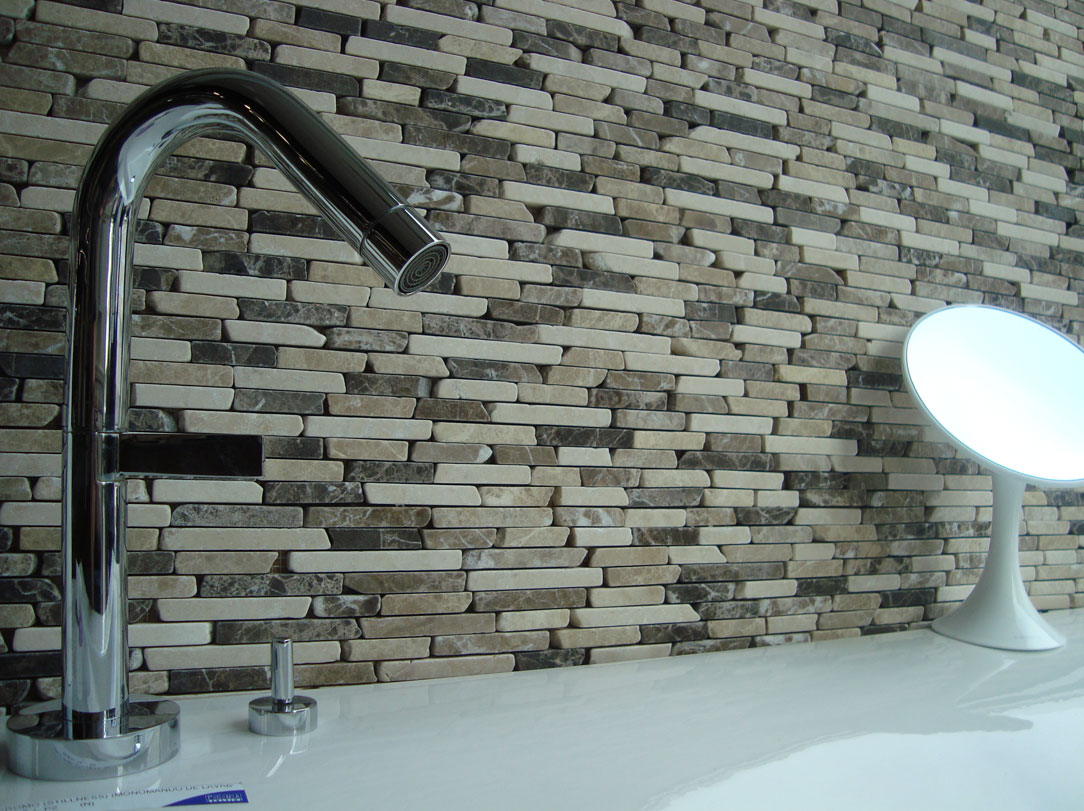 This mosaic could uses in toilets, dining rooms or kitchens. The quality of the product, exclusively made of nature stones produce pleasant and relaxing feelings for the view. The great contrast between clear colors and dark colors of the pieces induce the fixed gaze of the people, and inspire to continuate observing the mosaic.
RANDOM BRICK MULTI T characteristic's make the product timeless style. It is ideal for all type of architectures style, and perfect for a quiet and relaxing spaces.