The Word "mosaic" comes etymologically from the Word "muse"; mosaic pieces were considered such a magnificent artwork that it must have been inspired by the muses. Since the Roman-Byzantine Empire mosaic have been impressing us with beauty and original esthetics, so much, that even in our days they keep amazing us due to its great attention to detail.
They give personality and distinction to any coating. The different textures and combinations create indubitably a masterpiece worthy of admiring.
The mosaics and micro-mosaics present a wide range of designs, colors, shapes and materials that can inspire elegance and depth, movement and steadiness, and of course, good taste. If you are thinking in coating a wall, this is your option because it gives style to any area.
Sublime combinations are possible with only a tweak of imagination.
At Pierdekor we help you to find the right pieces that fit your personality and the style of your home. For houses, offices, hospitality, at the stairs, even in the headboard of the bed! The sky is the limit; we have an extensive variety in stock for you.
Even for the most intrepid minded, we have the collection: Collage Gaudi, this type of mosaic is made from cut tiles that form an avant-garde sight. In this collection you will find colorful and different pieces; you will also find our golden mosaic: unmatched pieces. Our favorite!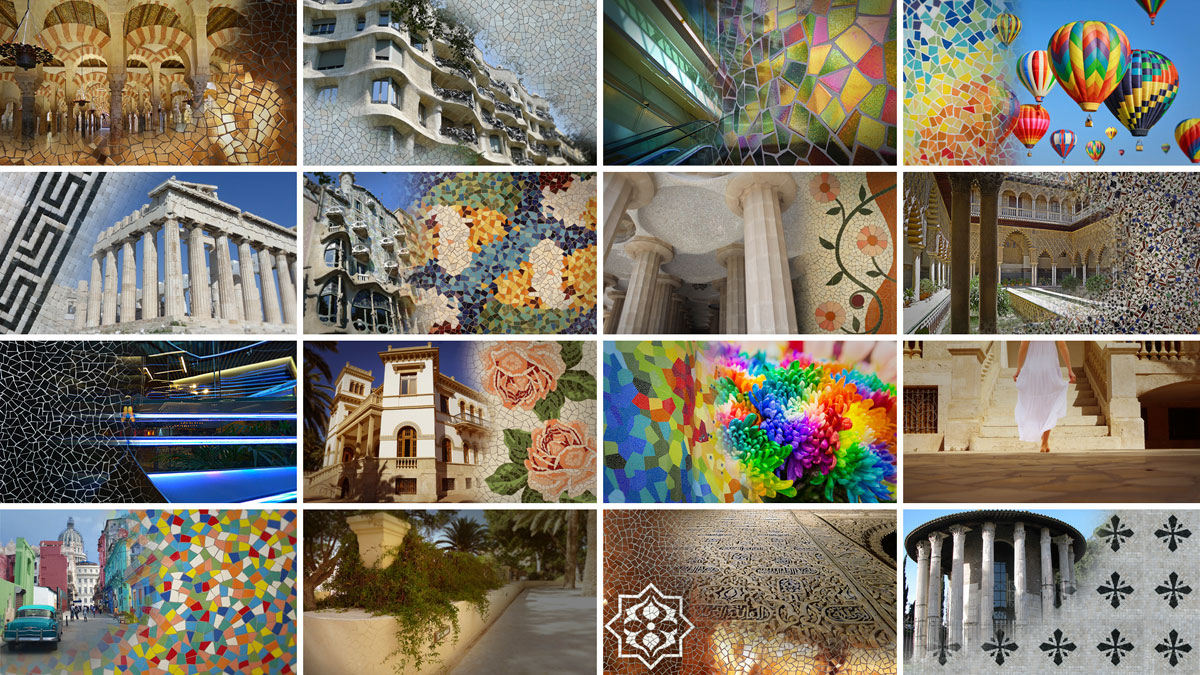 To create a collage from the Gaudi Collection pieces, certainly will bring life to the remodeled area.
No more waiting, revolutionize your spaces with Pierdekor.
A long trajectory in the coating and decoration world has made us experts capable in assist you with your idea or project, also our expertise selecting the materials and developing the spaces have made us your best ally.
Our mission is for every client to be satisfied with the work, if you want more information about our products don't hesitate in contacting us, we will please to assist you.